ITALY – FUNDAMENTAL AND CREATIVE PRECEDENCE FOR SUSTAINABLE AND ADAPTABLE DESIGN
AIA HSW ACCREDITED COURSE FOR ARCHITECTS, DESIGNERS, ENGINEERS
ROME
This educational course is a great opportunity to earn AIA-accredited Health, Safety and Welfare professional learning units while exploring and studying fundamental aspects of Italy's architectural heritage and contemporary architecture and design.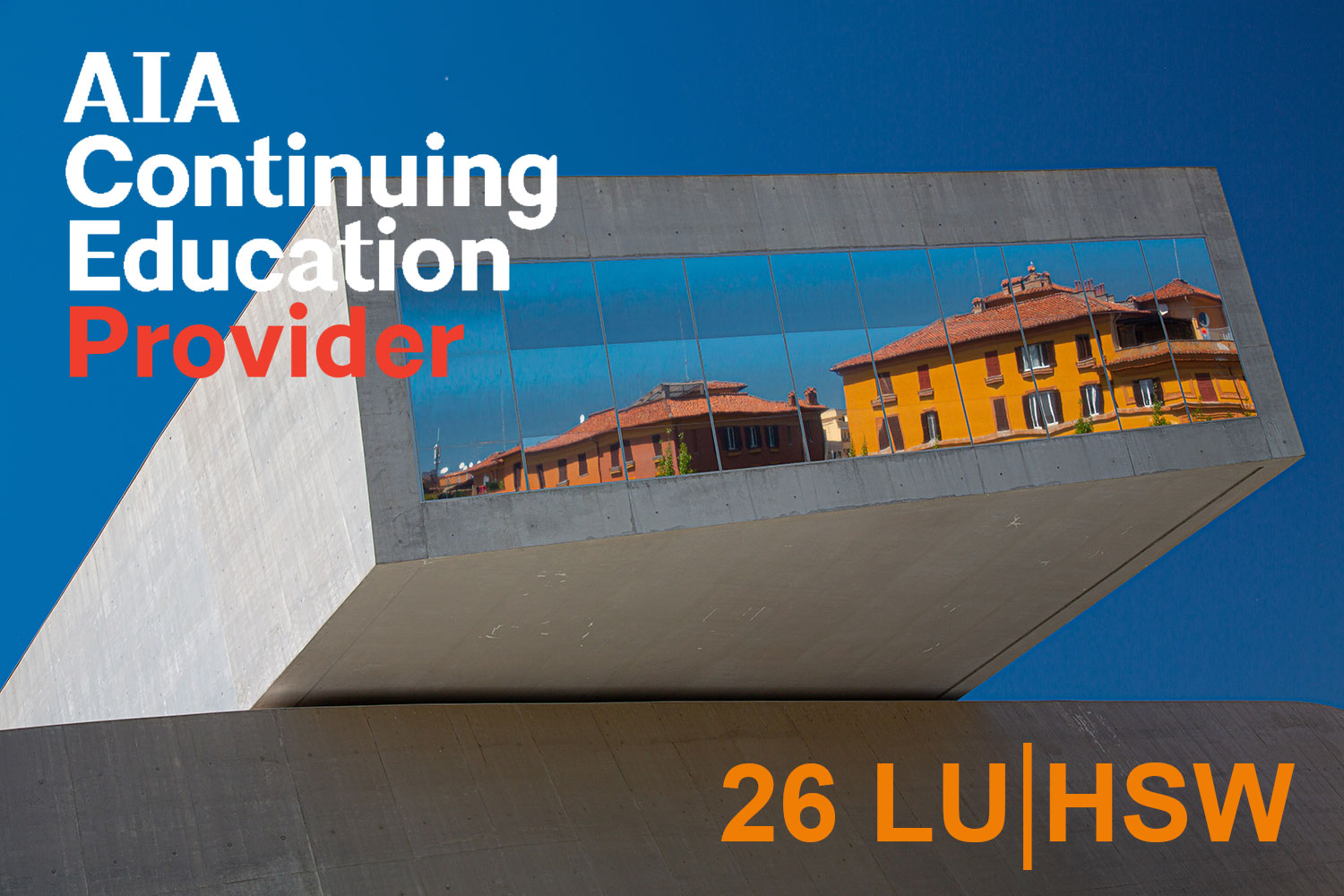 PRINCIPAL CHARACTERISTICS OF ITALIAN MODERN ARCHITECTURE
Urban Planning in Italy: Developmental Trends
The Metamorphosis of Italian Architecture: Challenges & Opportunities
Health, Safety, Welfare Aspects
ITALY: A COUNTRY OF GREAT ARCHITECURAL HERITAGE RESTORATION, RECONSTRUCTION AND ADAPTIVE REUSE
Case Studies: Architectural Restoration in Italy
Restructuring and Functional Reorientation of Historical Places
Guided Tour of Montemartini Museum, Rome's First Public Power Plant
CONTEMPORARY INTERIOR DESIGN IN ITALY: FUNCTIONAL, AESTHETIC, ECONOMIC AND BRANDING ASPECTS
Technological Innovations, Construction Methods, Lighting and Furnishings, and Artisan Craftsmanship in Italian Design
Contemporary Interior Design in Italy: Physical, Emotional and Social Well-being Aspects in Resolving Functional, Aesthetic, Economic and Branding Problems
Guided Tour of MAXXI, National Museum of 21st Century Arts in Rome
THE RECONSTRUCTION OF L'AQUILA AFTER THE EARTHQUAKE OF 2009
Design for safe construction, servicing and maintenance. Tour of L'Aquila's Construction Sites and Historic Center
SOCIAL AND ECONOMIC MODEL OF OF SUSTAINABLE DEVELOPMENT
One Day Tour in Umbria "The Green Heart of Italy": Spoleto, Bevagna, Vallo di Nera with architect Massimo Galletta. 
Visit to Carapace Winery – Living and Working in Sculpture, designed by Arnaldo Pomodoro. Experience a built environment where the worlds of art, nature, sculpture and wine meet.
GUIDED TOURS
MAXXI, NATIONAL MUSEUM OF 21ST CENTURY ARTS IN ROME
MONTEMARTINI MUSEUM, ROME'S FIRST PUBLIC POWER PLANT
CARAPACE THE WINE CELLAR DESIGNED BY ARNALDO POMODORO

A certified organization offering professional continuing education in Rome
Instructors are renowned Italian professors in architecture, design and urban planning
SIMONE OMBUEN
Architect, Planner
Chairman of the Board of Directors
Associate professor of Urban and Environmental Planning
Department of Architecture, University of Roma Tre
PAOLO TELLA
Engineer
Chairman of the Board of Directors
L'AQUILA 2009 – SOCIETÀ CONSORTILE COOPERATIVA a r.l.
FILIPPO BOMBACE
Architect
Specializing in architecture and interior design
MASSIMO GALLETTA
Architect
Specializing in architecture and urban design
Contributor to various American and Canadian Architecture Programs in Rome, Fulbright Scholar instructor
EARN AIA HSW ACCREDITATION WHILE DISCOVERING THE WORLD OF CONTEMPORARY ITALIAN ARCHITECTURE & DESIGN AND ARCHITECTURAL HERITAGE